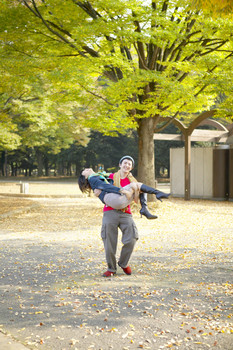 THE RACY WEB SITE HAS HIT ON A REAL BUSINESS: PERSONAL ADS.
Nerve.com's dilemma was not unusual: With its high-brow take on sex, the site had plenty of readers, but how could it make money from them? Internet ads weren't working for anyone. T-shirt sales weren't enough. And charging for content -- titillating though it might be, with features like "Position of the Day" -- wasn't working either.
Then Nerve fastened onto what it now believes could grow into a billion-dollar business: personal ads. The site's experience shows that people are in fact willing to shell out cash for access to eligible people, with the Net allowing for a kind of human shopping mall -- one that print personals can't match. "It's absolutely a case study of what the Internet is good at," says Nerve CEO Rufus Griscom, who oversaw the paid-personals launch in February. "It's the eBay for people."
Nerve's are hardly the largest selection of personal ads on the Web, though they win for edginess and wit. Industry leader Match.com's membership has nearly doubled in the past six months. But Nerve's formula is different, resting on the idea that it attracts like-minded people. The company is now raising money to spin off its personals business, with the aim of attracting investors less than thrilled with the growth potential of a media company. The new company, People Network Technology, will supply its software to other media outlets such as Salon and Time Out New York.
Without personals, Griscom admits, Nerve would be facing hard times. Instead, it just achieved "a small cash-flow-positive position" last month, he says. The company is on target, he adds, to meet its projections for $575,000 in revenues from personals this year; it expects $3.5 million in 2002 and $11 million in 2003. While the ads are Nerve's largest single revenue stream, the company also has sold two movie ideas, has a TV program in development with HBO and has begun selling Niagara, a bottled drink with supposed aphrodisiac properties, online. Sex, as Nerve is showing, still sells. Why you should gel to know me: i am full of sassafras. i love fashion and makeup and shopping but i can deconstruct a mean chantal okerman film. popular culture fascinates me. i think youth movements are amazing and powerful. i lava new york despite the annoying little things like the sprouting neighborhoods - like DUMBO. what the hell is that about? i grew op listening to dc music and hate but can appreciate fugazi. i unders tand the concept of holding back in friendships, more about who I'm looking for: you know all the '80s sitcoms i do. you can and do dance. you are fun and serious. you can talk for hours. you know your movies and music. you eat sushi. you like going out but you also like staying in. you appreciate irony but you know when enough is enough, you were into sassy magazine and you remember some of the cute band alerts. you are not looking for booty of any kind, you just want a platonic Friend. ahem!