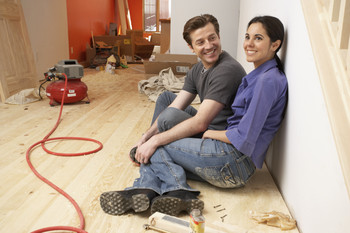 The future of online matchmaking is no longer the bastion of lonely singles searching for love. According to market research and consulting firm Marketdata Enterprises Inc., as the dating services industry/continues its stellar growth, reaching $1.14 billion in 2003, the growth of online dating services that simply copy popular sites is beginning to plateau. Innovative entrepreneurs are now taking a look at the successful business model and spotting new opportunities that, while still matchmaking, offer a twist.
Finding a fresh niche is key to the success of sites like Friendster.com, a virtual wildfire boasting more than 2 million subscribers despite zero advertising. Founder Jonathan Abrams was inspired by how his friends met people--through other friends. "I wanted to create an experience that was more reflective of real life," explains Abrams, 33. The invitation-only membership site offers a pool of potentially limitless friends and their friends (up to four degrees) with whom clients might make friends, network or, yes, date. While the basic membership will always be free, says Abrams, Friendster plans to eventually add a premium subscription service, though the specifics have not been worked out yet.
After a struggle to find a business partner earlier this year, Craig Maiman, 43, started EntreMate (www.entremate.com). Entrepreneurs post profiles and search an online database to find prospective business partners or founding team members. Criteria like industry, skills, location and alma mater aid entrepreneurs in zeroing in on a match. Some 900 members joined within six weeks of launching the site, and Maiman expects over 10,000 registered users by 2004.
With market research firm comScore Networks Inc. citing online personals as the single-highest category of paid content for Americans, people are obviously willing to pay for connections, social or professional. "It makes sense," says Bruce D. Weinberg, associate professor of marketing for Bentley College in Waltham, Massachusetts, and expert on the online consumer experience. "[Online matchmaking] taps into what is the heart of the Internet, helping people connect for some kind of potential for exchange."